3rd of March 2020 – World Hearing Day
AEA and its members fully support and join the World Health Organisation's activities for World Hearing Day. In 2019 the theme is "Check your Hearing!"
Many people are not aware that they have hearing loss and they could be missing out many things that allow them to enjoy life for the full.
On World Hearing Day, we want to motivate them to get their hearing checked. Many Hearing Care Professionals offer free hearing screening in this period and the World Health Organisation will launch an "App" that allows you to check your hearing yourself.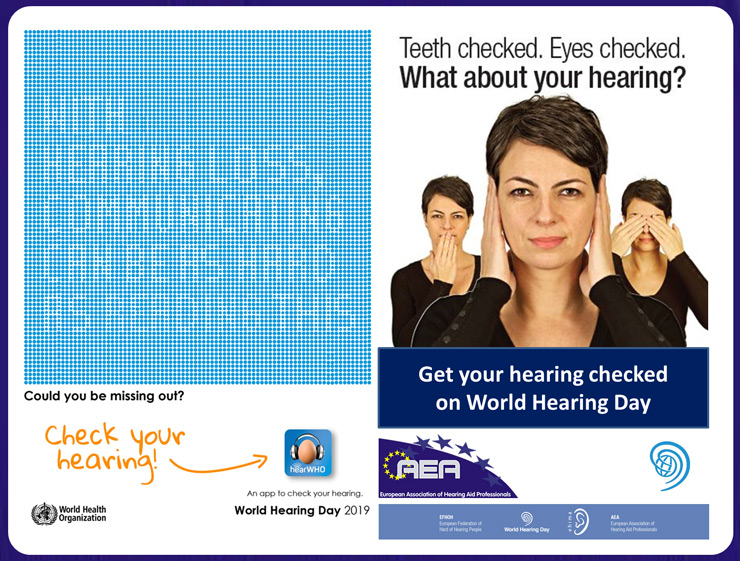 It is very well accepted that you get your eyes and teeth checked regularly … well it should be just as logical to have your hearing checked on a regular basis.
Come and join us in supporting the WHO World Hearing Day Campaign … find more information on the AEA Website.
https://www.aea-audio.org/portal/index.php/world-hearing-day
back to top